Safely keeping Tennessee on the move
---
Webinar – New FMCSA Diabetes Standard Overview
March 5, 2019 @ 2:00 pm

-

3:00 pm
This is a free webinar sponsored by DriverReach and co-hosted by         Tennessee Trucking Association and Kentucky Trucking Association.
Summary
The U.S. Department of Transportation's Federal Motor Carrier Safety Administration (FMCSA) announced a final rule revising federal regulations permitting individuals with a stable insulin regimen and properly controlled insulin-treated diabetes mellitus (ITDM) to be qualified to operate commercial motor vehicles (CMVs) in interstate commerce. This webinar is designed to assist motor carriers with understanding the provisions of the regulatory changes and the Medical Examiner's role in the medical certification process of insulin-treated diabetes mellitus individuals.
In this webinar, Stephanie Mann, FMCSA, and Karen Davenport, Davenport Wellness, will provide:
Time will be made available following the presentation for Q&A.
Meet the speakers: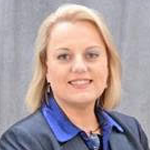 Stephanie Mann
Stephanie has over 25 years of experience in highway safety and regulatory compliance of commercial motor vehicles and hazardous materials transportation and is currently the Tennessee Division Administrator for the Federal Motor Carrier Safety Administration (FMCSA) within the U.S. Department of Transportation (DOT).  Ms. Mann started with the agency as a Special Agent and has also served as a Hazardous Materials Specialist, New Entrant Enforcement Programs Specialist, and as an Associate Instructor for the FMCSA National Training Center. Prior to serving at DOT, Stephanie was employed as a Transportation Safety Compliance Specialist at a U.S. Department of Energy facility along with experience at a large less-than-truckload motor carrier and a truckload motor carrier.  Ms. Mann received her undergraduate degree in Logistics & Transportation from the University of Tennessee.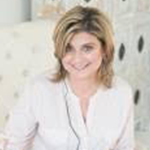 Karen Davenport, APM, ACNP-BC
As a nurse and nurse practitioner for over 20 years, I have felt the need to make a difference in the lives of hard workers in the transportation industry. My background is diverse having spent time in many areas of the hospital ICU, ER, and Rehabilitation after strokes, lung surgeries, and heart attacks.
Click Here for more information and to register for this webinar.
---